Contact details and Location of the Timberworks Shed Company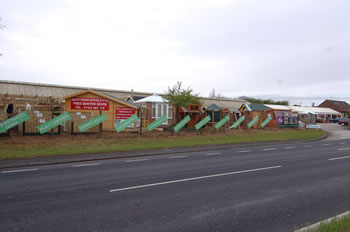 BEWARE SCAMMERS: We will never ask you for a deposit over the 'phone. It has come to our attention that individuals are purporting to represent Timberworks Shed company on Gumtree and other websites. They will direct you to this website, and ask for a deposit. Do not pay it - it is a scam.
We have now closed our facility at this location. Sheds are still available at our other location, and all our other products are still available there; click the link to buy fencing, decking, etc, online, or visit http://www.barkers-fencing.co.uk for more details.
The Garden Centre
Selby Road
Swillington Common
Leeds
West Yorkshire
LS15 4LQ